Postcards can be used to promote new product lines or services, highlight popular items, announce sales, offer giveaways, and display your finest work. They're great for pop-up shops or introducing oneself to new prospects. Postcards can also be used to send holiday greetings or thank you letters to clients, suppliers, and employees.
Here are the ways how to recreate postcard usage:
1. Appointment Reminders: Businesses that require appointments mostly use postcards as appointment reminders. Medical/dental offices, hair salons, and spas usually send postcards to remind their clients/patients that it's time to schedule an appointment.
2. Mini-Catalogs: Fortunately for you and the environment, we're now not in the business of sending out a massive catalog. We can send out postcards as often as we like because they are quick and easy to print. They're also less expensive to print and send because they're smaller than a catalog page. That means we can send you more information, more frequently, and it will always be fresh!
3. Mini-Menus: Restaurants can easily showcase their top specials, dessert menus, drink menus, or even include a QR code to access the main menu with the new range of mini-menus. This will appeal to restaurants that provide to-go orders. Because of their compact size, they're easy to staple or slip into takeout bags, ensuring that your consumers have the information they need at all times.
4. Flyers: Postcard is an alternative that's more eye-catching and more durable, so your business can make a lasting impression and create a buzz about your upcoming event, new product or service, or mission. Postcards also offer more options in paper stock and finishes, so you can create a product that's as unique as your business is.
5. Election Year Bonus: Postcards are more likely to be read because they're more personal and direct and you can personalize them with photos and messages. Your message is your most important asset when your campaign is trying to connect with voters. And postcards give you all kinds of opportunities to make your message be heard.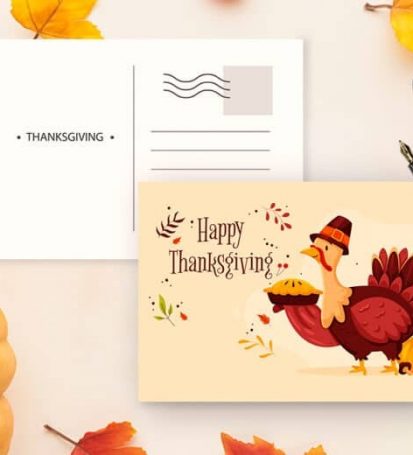 There are so many options available for postcards.
What kind of paper should I use, how should I complete it, and how should I send it? The list may go on forever! We're here at La Familia Media to help you cut through the clutter. We have regular and premium postcards available, as well as full-service mailing. With our full-service mailing options, you can save time and money by letting us do the work for you!